What Is A Company Store With Merch-On-DemandTM?
We bring you the solution of having your own full collection of branded merchandise with no need to commit to inventory.
Engage your staff with on-trend company branded apparel, support your sales teams with the client gifts they need,
all without the guesswork and risks of committing to stock upfront.
One Platform. One Journey
Control
MerchCentreTM, our company store software, brings you the control and insight you require to run your programs effectively and efficiently.
MerchCentreTM revolutionizes managing merchandise budgets and product allocations across different users, departments, divisions, and even countries. MerchCentreTM allows you to set different admin and product access levels to determine who can access what. MerchCentreTM does so much more…. and above all is customizable to your special and unique requirements designed to put you in control!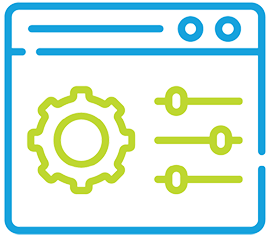 Fast And Simple
A sophisticated, highly flexible, cloud-based solution that is simple to use is no longer a paradox!
User intuitive and easy to understand, enjoy the time you save having a solution that streamlines this part of their job! From simply redeeming your uniform allocation, ordering the products you need for your next event, to managing the integrated complexities of the full merchandise and uniform program, MerchCentreTM is designed with your ease in mind!
Data & Reporting
Knowledge is power, MerchCentreTM provides you with the intelligence and detailed reporting capabilities you need.
With a wide variety of key reports available at any time, combined with the ability to create exactly the custom report you need MerchCentreTM has positioned you to be the hero!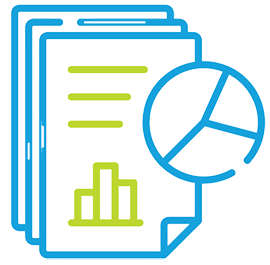 Empowering Your Brand
Advantages Of Having A Company Store With Merch-On-DemandTM
If you value efficiency, quality, and consistency in your branding and marketing projects,
setting up an online company store or an employee program might be the single solution
that will solve multiple problems in your organization.
No Risk
Normally an online company store means either longer lead times or having inventory with all it's known challenges. With Merch-On-DemandTM we remove the risks!
No inventory | No obsolete stock | No storage fees
Made To Order
We have the capacity to take your individual request for branded apparel and logo them one at a time on-demand. This solution provides your brand with a made to order collection that is available 24/7.
Fast Turnaround
No one wants to wait four weeks for their order that's why Merch-On-DemandTM is designed around speed and the ability to ship next day.
Company Store For Different Applications
Corporate Apparel & Uniform Programs
Streamline your purchasing of branded apparel, uniforms and hats.
Service Awards & Incentive Programs
Motivate, reward and incentivize your employees, customers and distributors.
Employee Purchase & Discount Programs
Create an opportunity for personnel to wear your brand with pride at the workplace as well as outside of work.
Dealer Co-Op Advertising Programs
Encourage regional advertising, increase market penetration and sales at the dealer level while maintaining a consistent marketing strategy.
Internal & External Event Giveaways
Find more than 5,000 merchandise items that provide you with instant ideas on how to stand out from the crowd and raise your brand image.
Year-End Staff & Clients' Gifts
Think about customized gifts where you can add your personal touch and put humanity into the client-company-employee relationship.
Streamline Your Merchandise Programs
Get in touch to set up your online company store with corporate branded merch.